Eco-accommodations commit to environmentally and socially responsible practices to enhance your stay, the environment, and the surrounding community.
The California Green Business Network sets a standard for encouraging and identifying environmental stewardship through its certification process, and is available to small and medium-sized businesses that call the state home. In efforts to foster a thriving, green economy, they measure efficiency and environmental consideration in responsible energy and water consumption, community impact and more.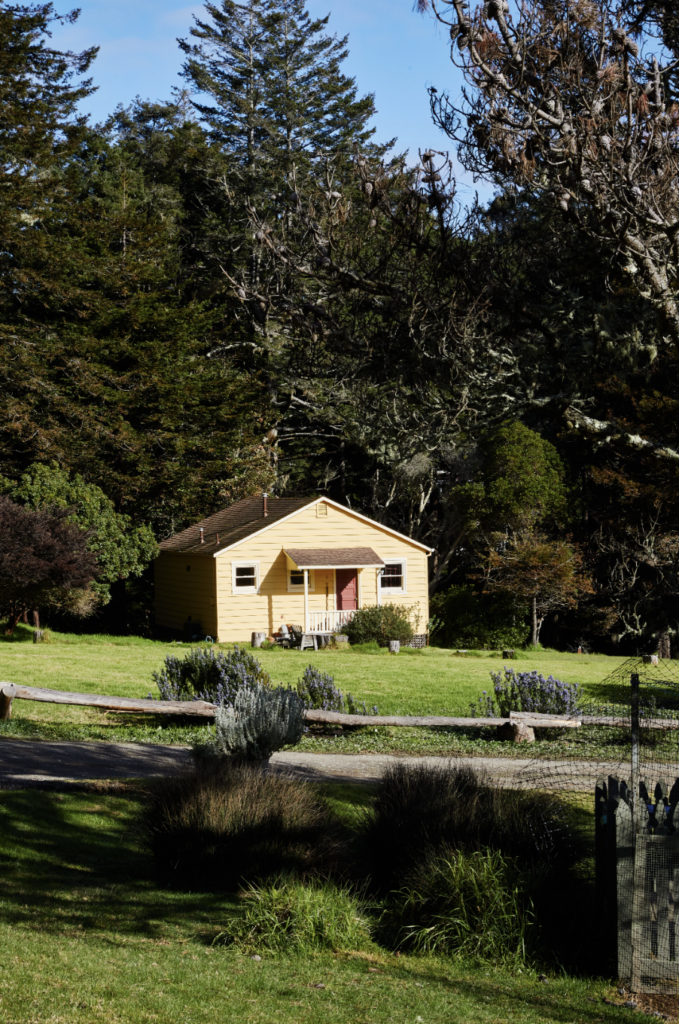 Discover Green Lodging: What to Look for in Your Next Eco-Friendly Accommodation
As you seek to align your eco-mindset and your travel plans on your next retreat, we recommend seeking the following accommodation attributes for a conscious, restorative stay:
Operating on clean, renewable energy: Whether it be implementing measures for efficiency, or operating on renewable energy like solar and wind, sourcing clean power for their property is a key qualifier for green accommodations.
Reducing water consumption: Water-wise practices—from drought-resistant native plants to low-flow toilets—make for impactful swaps when it comes to water conservation. Look out for conscious decisions that take into account the local environment for a trip that flows smoothly, not excessively.
Offering a locally sourced menu: For a difference you can taste, seek destinations that time their food offerings with the seasons, intentionally sourcing local, organically grown produce. After all, your food shouldn't travel a longer distance than you do on its journey to your plate. Locally grown food not only supports smaller farmers but also reduces greenhouse gas emissions.
Intentionally incorporating a Sustainability Policy: As you strive to identify eco-friendly accommodations for your getaway, a written environmental policy and commitment can be a tell-tale sign that you're in green hands. Select destinations that lead with transparency and share their accomplishments, ongoing efforts, and even shortcomings as they strive for environmental stewardship. Look for mission statements that are complemented with tangible efforts to ensure that mindset and impact are aligned.
Engaged with the surrounding community–natural & human: Though some resorts and hotels may feel like a world away while you're on your vacation, eco-accommodations seek out intentional connections with the surrounding community and understand their impact on the neighborhood as well.
Eco-Minded Escapes: Embrace Green Getaways that Offer Grounding Perspectives in Addition to Practices
Inviting you to explore the natural world is central to your experience, too. Sustainable accommodations exist with the natural environment, encouraging you to discover its magic and pick up the mantle of conservationist. Seek destinations that revere their surroundings and make conscious efforts to preserve them.
Finally, green lodging should be people-centric, placing priority on the wellbeing of their employees and guests alike. Seek accommodations that honor indigenous peoples and the commitments they've made to care for the land.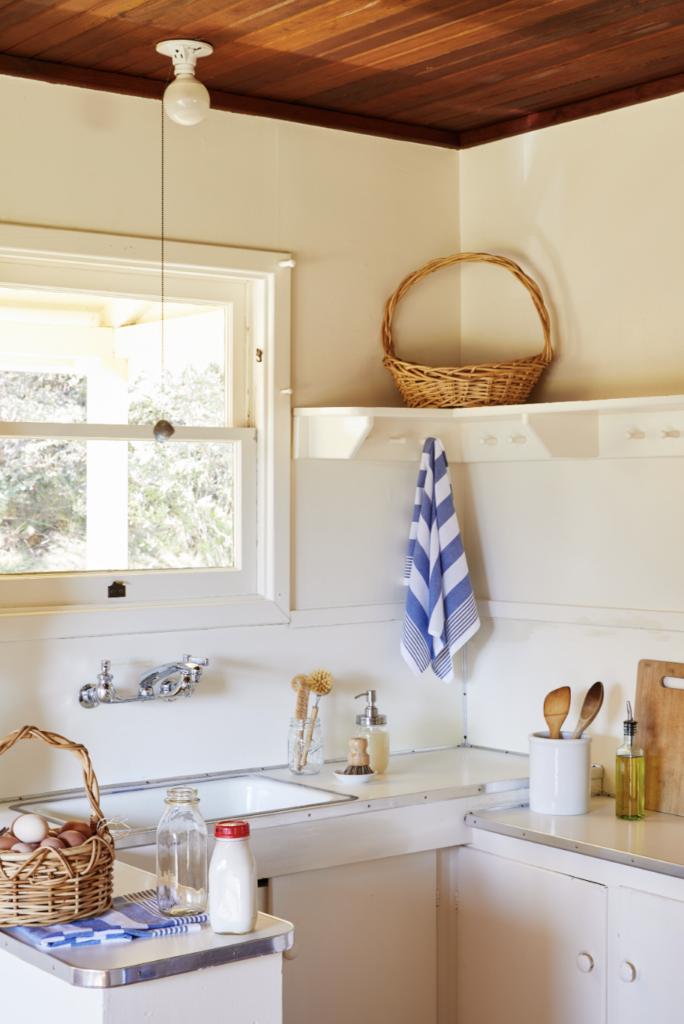 Mar Vista's Method: Your Sustainable Stay
As you seek a restorative, grounding getaway, we invite you to discover Mar Vista, a cozy blend of cottages, redwood forest, and coastal bliss nestled into California's Mendocino Coast. Existing in harmony with the land, Mar Vista is simplicity in nature's seclusion, inviting you to engage with our surroundings and take root on our grounds— no matter the duration of your stay.
Our commitment to green lodging is ever-evolving, for our guests, our community and our coastal environment. In pursuit of our California Green Business certification, we currently source 50% of our energy from renewable resources. By the end of 2023, we hope to operate on 100% renewable energy so you can travel and tread lightly when it comes to your carbon consumption.
Much of our sustainability efforts come down to making conscious choices— ones that you may opt for in your home too. This year, we made the switch to LED bulbs and are in progress of replacing our appliances with energy-efficient counterparts, like on-demand water heaters. We are always striving for improvement, and have long-term plans to install a solar array and reduce our reliance on gas for a greener getaway.
A stay at Mar Vista forges connection and appreciation for the natural world. With gardens for foraging, forests for exploring, and stars for gazing, our grounds are immersive—with 11 cottages nestled into nine expansive, flowing acres. Beyond our grounds, we strive to preserve the surrounding ecosystem through our ongoing partnership with the Redwood Coast Land Conservancy (RCLC). We share their commitment to protecting our coastal landscape and wildlife habitat, and support them for a mutual benefit that enriches you and the land.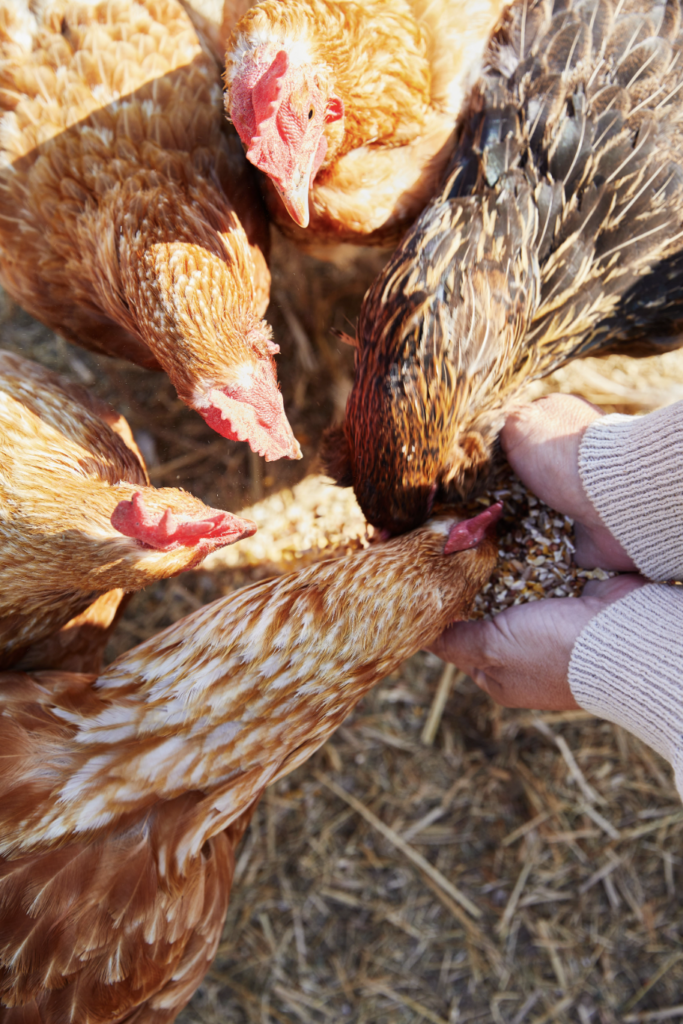 For your wellbeing and our ecological health, we mindfully nurture our land to yield delicious, fresh bounty. Your experience at Mar Vista would not be complete without our daily delivery of a basket of fresh eggs, gathered from our on-site chicken coop. From our garden to your plate, you'll indulge in beautiful, seasonal produce and mindful meals complemented by local, biodynamic wines.
Mar Vista is a testament to nature's restorative power—reinvigorating the soul and welcoming a conscious, simple lifestyle that endures well beyond your stay. Join us for your next eco-minded escape and experience the magic that is only possible when your setting, mindset, and accommodations are in alignment.